June 16th was the birthday of Tupac Amaru Shakur. Everyone was celebrating his life and the release of the film "All Eyez On Me": the biopic about the rapper, activist, actor, and icon. There was the usual praise lavished on Shakur – greatest rapper ever, legend, brilliant actor, and symbol of Black male excellence. While I agree with everything that has been stated about Shakur, when I think of him two things come to mind: a life unrealized and the importance of fatherhood.
Tupac was like a lot of young Black men coming up – raised in a single parent household without a father, in a tumultuous area that focused brawn. I am familiar with that setting because I come from that. When you are a Black male in the hood, the necessity for a positive male role model cannot be understated. While your Mother can be an amazing presence in your life (mine was and remains so), there is still something missing.
Growing up in south-side Kansas City, MO, I like many friends either didn't have a father, never met him, or didn't have a consistent male role model in the home. For us, it wasn't out of the ordinary – no one had fathers. I didn't realize it at the time, but it affected us. A lot of guys would act out in school or at home because of this. As we became older, we began to search for father figures in school, family, or unfortunately in the streets. Many friends started to look up to the drug dealers and pimps in our neighborhoods and some began to follow in their footsteps. For us, being a man meant having a lot of money, running the block, and women all around you. Although I had an incredibly strong relationship with my mother and saw my grandfather regularly, I didn't have a "Dad" and subconsciously I began to seek that out.
Luckily, I found that in my writing professor, Stan Banks. A brilliant and noted poet, Mr. Banks was like a surrogate father to many of us young guys that went to Paseo Academy. He always found the time to listen, give advice, and be a positive role model for us. I immediately grew attached to him and to this day he is one of the most influential people in my life.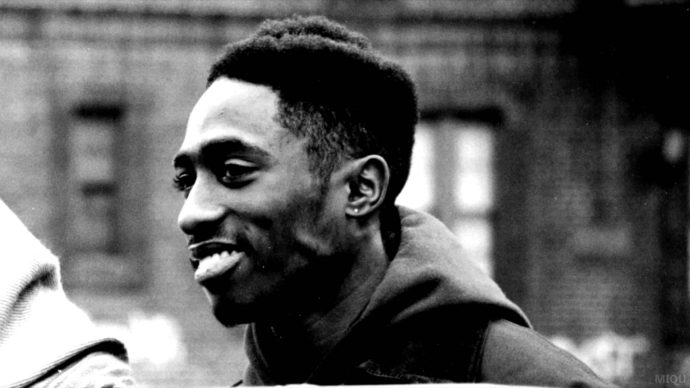 I think about a lot of the young men that became "lost to the streets." No one to steer them in a different path. When you do not see positive masculinity, you begin to emulate what you think is masculinity and a lot of that could be negative. In an early interview, Shakur talked about being raised around a lot of women. He said, "I knew how to cook and sew, but I didn't know things that a man would do." I saw many friends and myself overcompensate in this area trying to be a "man." We would  act hard, sleep with as many women as possible, try to be a player, and be "tough." Brothers would say, "Aint nobody gonna fuck with me around here" and "I'm gonna get my respect." Blood gang co-founder T Rodgers once said, "When people say 'You gonna respect me!" That means 'You gonna fear me.'" We mixed macho, hyper-sexuality, and fear into what we thought being a man was.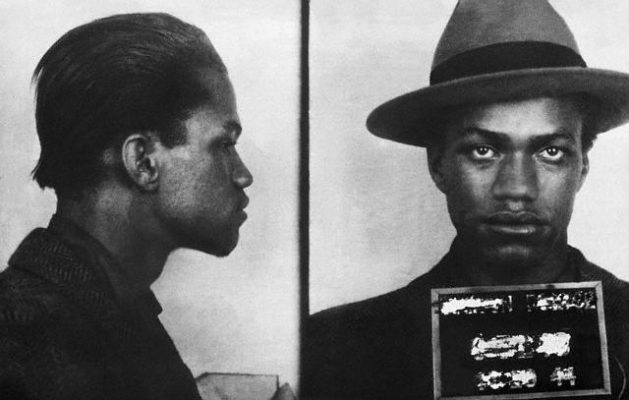 A great example of the impact that a lack of a father has on a young man is Malcolm X. Born Malcolm Little, his father was killed by a local white supremacist gang. Little grew up without a model of what a man was supposed to be, so like many fatherless boys, he saw it in Harlem numbers runner West Indian Archie and later The Nation of Islam leader, Elijah Muhammed. Even though Malcolm was able to finally break free and become the man he was supposed to be, he still deep down wanted a father. While you may say, "Malcolm was able to overcome not having a dad", I believe he is an aberration. There aren't many people who are Malcolm X. Plus, it does not matter who you are or how old you are, you want a father figure in your life, and you will never stop searching for it.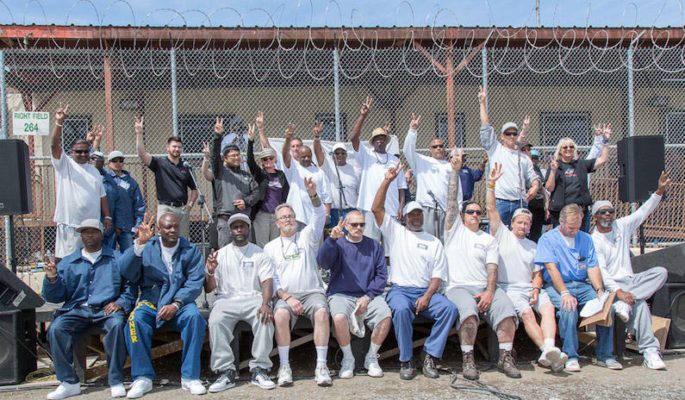 A couple years ago, I was given a chance to visit San Quentin state prison in Marin County, California. Being in the prison, I have never experienced anything like it. The only way that I can describe it is "The realest shit I have ever seen." I listened to the men talk about their life experiences and what led them to being incarcerated. Men of all races and ages had one commonality – the lack of a father. Combining that with being in poverty and living in an area that lacks opportunities is a gateway to prison.
I am not writing this to slam the non-existent fathers out there. I believe that with specifically Black fathers, there was a plan put in place to separate the family. To remove the fathers from the home. There had been many government housing options created that stated a man could not live with his family due to "income restrictions." We also cannot talk about the lack of fathers without including "The War on Drugs" and mass incarceration. Many Black fathers had been imprisoned under racist drug legislation such as The Anti Drug Abuse Act and the Rockerfeller Drug laws, taking them away from their families 10 to 20 years at time. This is also not a piece to diminish the role that mothers have in raising their sons. I would not be who I am without my mother. She is the most influential person in my life. I know many successful Black men that were raised without a father. However, the mother can never take the place of a father.
When I see the path of Tupac's life – the acting tough, getting into constant trouble, aligning himself with Marion "Suge" Knight, co-founder of Deathrow records (and father figure to Shakur), and the constant drama that he surrounded himself in, I think to myself, "This was a young man who was trying to figure out how to be a man." I think about myself and the fact that at 38, I am still in some ways a "grown boy." I slept around in the past a lot because "that's what men do." At times I put on a macho exterior because I thought "that's what men do." Sometimes I feel lost. I have my father in life now and he is wonderful. I look to him so much for what I should do and should be. With that being said, I still haven't figured it out. The best thing I can do is be a great mentor to my mentee M and solider on.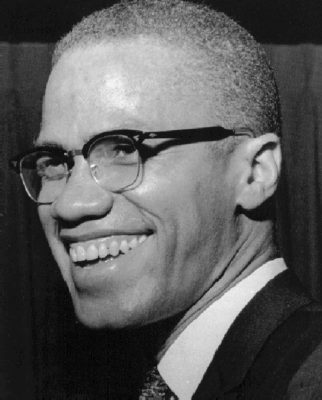 The sad thing about Tupac Shakur is that we don't know what he would have become. Would he have transformed from Detroit Red, Malcolm Little's street nickname to El-Hajj Malik El-Shabazz, the greatest intellectual of the 20th century? We don't know. What I do realize is the importance of healthy masculinity and a positive male role model. Because a lot of us and like myself, like Tupac are lost out here.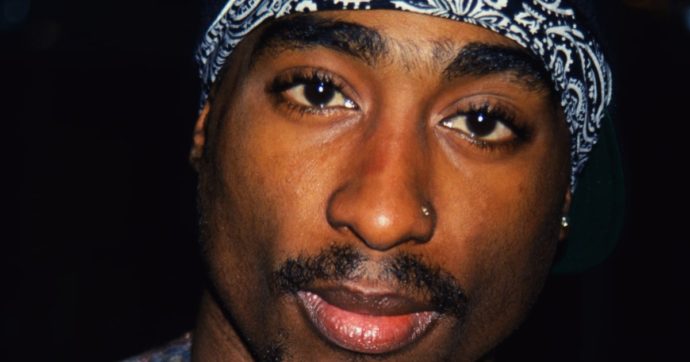 RIP Tupac Shakur.
Happy Fathers Day to my Father LeAndrew Hill, my grandfather Lavoksa Barton, my brother Brent Michael Barton, my professor Stan Banks, and my brother Christopher Saldana. Thank you men for leading me out from the wilderness.